1. Login to the 3CX Admin Portal using the details you've been provided
If you don't have these details on file, please speak with Three AM if you need to organise access.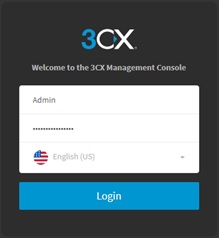 2. Select 'Users' from the left menu, then click the relevant extension.
Your Business voicemail will generally be setup on the RECEPTION EXTENSION.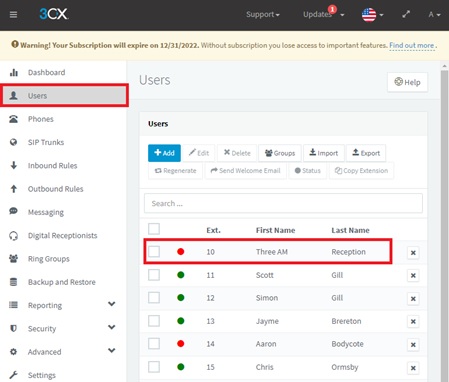 3. Click 'Voicemail' tab. 
4. Under "Manage Voicemail Greetings", you can select an existing voicemail recording or add new.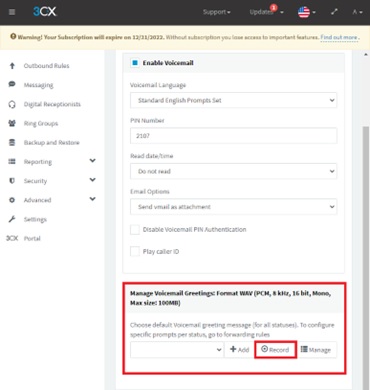 This process will call an office extension where you will be able to record a new voicemail greeting, by following the prompts:
Under "Audio File Name", type a name for your new voicemail greeting, such as "christmas_2022.wav".
Under "Extension Number", select the phone extension to a phone you have nearby and wish to record the message from (this does not need to be the Reception phone).
Click "OK", and be ready to record your greeting. We recommend typing out your greeting in advance to ensure the best recording result.
Record your message, then press HASH/POUND (#) on the keypad.

Verify the recording by pressing 2,
If you would like to re-record the message, press 1.
If you are happy with the recording, select "Save Message" by pressing 0.

After a successful recording is completed, you may refresh the Voicemail page in the 3CX Admin and select the Recording Filename which you specified above.
5. Once completed, click "OK" at top of the page to save changes.
Most phone systems will be configured to go straight to voicemail outside of business hours.