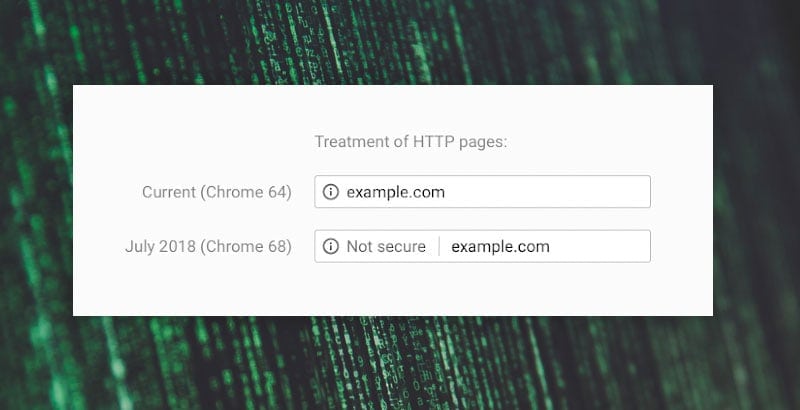 Beginning in July 2018, Google Chrome will mark all HTTP sites as "not secure". Find out what an SSL is and why it is now more important than ever to have your website protected by an SSL.
What is SSL?
Secure Sockets Layer or SSL is a security layer that protects sensitive information like customer contact details and credit card information. SSL creates a secure connection between the customer's web browser and the servers of the company they are dealing with.
The information is encrypted with a SSL certificate and cannot be read by anyone except the server receiving the information.
Why is an SSL so important for my website?
Once only regarded as being necessary for websites with eCommerce and payment systems, an SSL is now regarded as essential for any website with a private login area or Content Management System.
A website looks more professional if it has a SSL certificate because instead of alert warnings by the browser, a green padlock is displayed in the address bar indicating the website has been checked by the certificate authority that issue the SSL certificate.
Google will rank your site higher if it has a SSL certificate. Google stated that HTTPS encryption is an important factor in their search algorithm.
If you would like to add an SSL to your website, I encourage you to contact us for more information. We can purchase and install the SSL for you, including setting up automatic redirects and check that Google Analytics/Search console is setup and aware of your new SSL.